I personally have always been a fan of DIY gifts, greeting cards and various wrapping options: cute illustrated wrapping paper, envelopes and boxes (or maybe I'm just lazy… can't bring myself to leave the house and go to a shop like an adult). When you do everything yourself, it really makes it special (or so I believe). The lucky person who receives this gift feels utterly blessed to have you as a friend/relative! The whole process is psychologically immensely rewarding. But you need the following: time, all the necessary materials, i.e. paper, scissors, pencils, sometimes glue, etc., and the desire to create!
But let's talk envelopes.
These are the four designs I use to create envelopes for my masterpiece greeting cards that will soon find their lucky owners. I have drawn some cute illustrations for you so that you'll find it easier to make your own envelopes. Mind that you can use any paper you want. I prefer craft paper or patterned designer paper, which isn't too thick - otherwise it will not fold properly. The images show the way you measure the sides.
Square envelope #1
This is one of my personal favorites! It's simple and cute. Draw the outline of your card on the back side of the piece of paper and make sure that the half-moon "wings" measure half of the side of your square - see the picture. Fold them as shown and decorate with a sticker or a ribbon!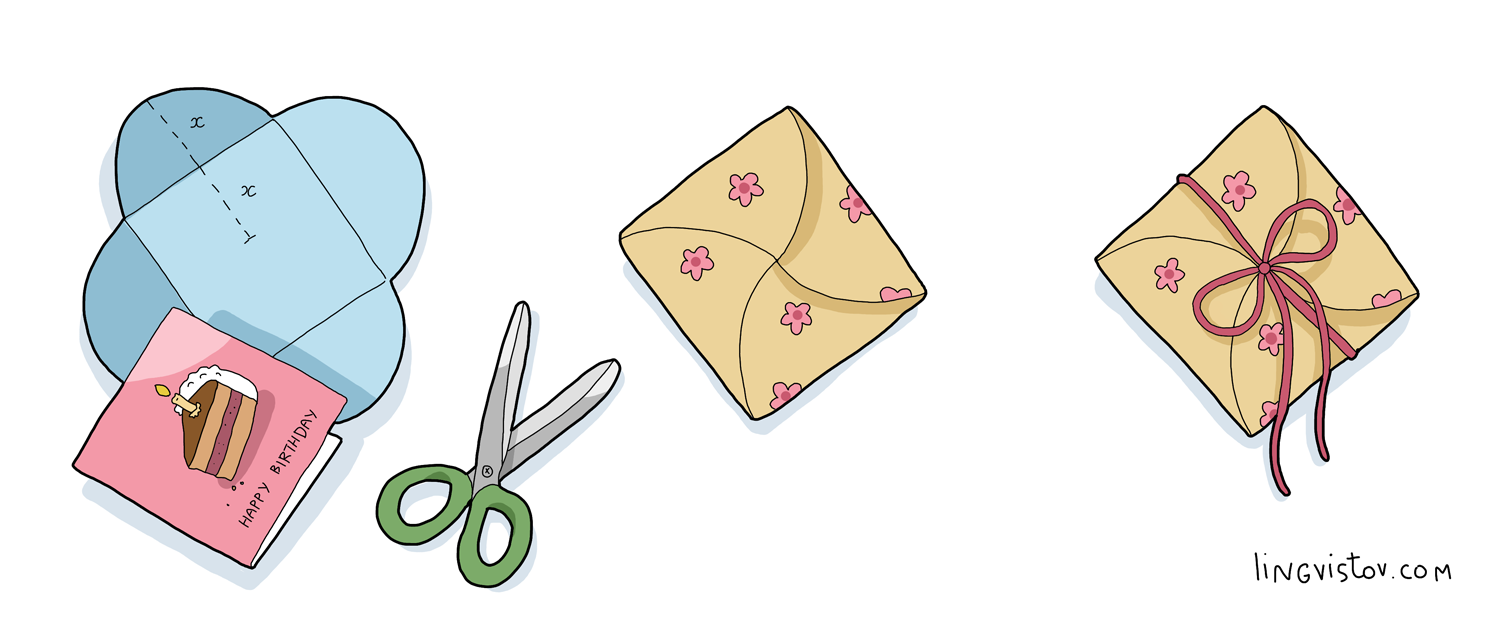 Square envelope #2
This design of an envelope for a greeting card is the simplest imaginable but it looks amazing if you have good paper. You don't need any glue. Draw the outline of your square card, cut it as shown in the illustration and fold it. Decorate the envelope with a ribbon or a sticker.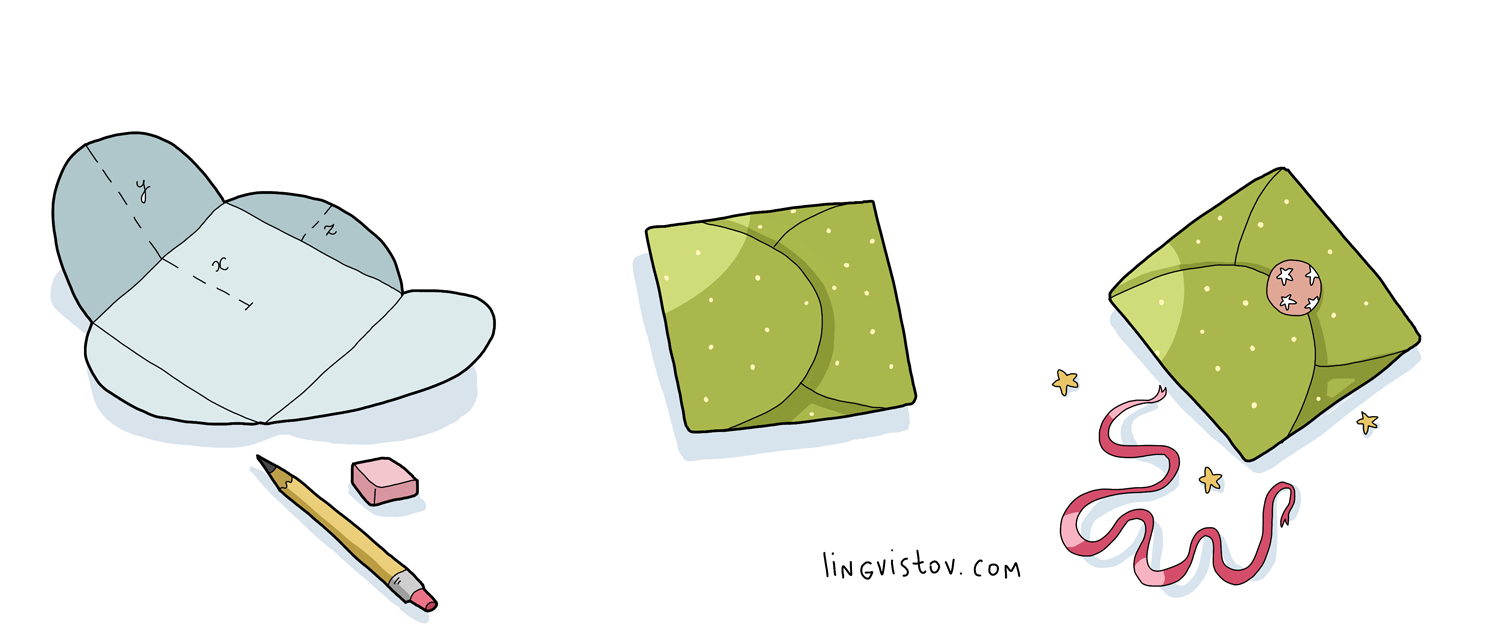 Any size envelope #1
This envelope design requires some glue. But don't worry! It's easy. Measure it as shown in the picture and glue the sides. Decorate it any way you wish! Beautiful! And it can be used for cards of any size!
Any size envelope #2
This envelope looks professional when done right. Use my illustration to find out how to make this any size envelope. Check out the measurements and be careful when you cut the paper. You'll need glue to connect the sides. The result though… it's gorgeous!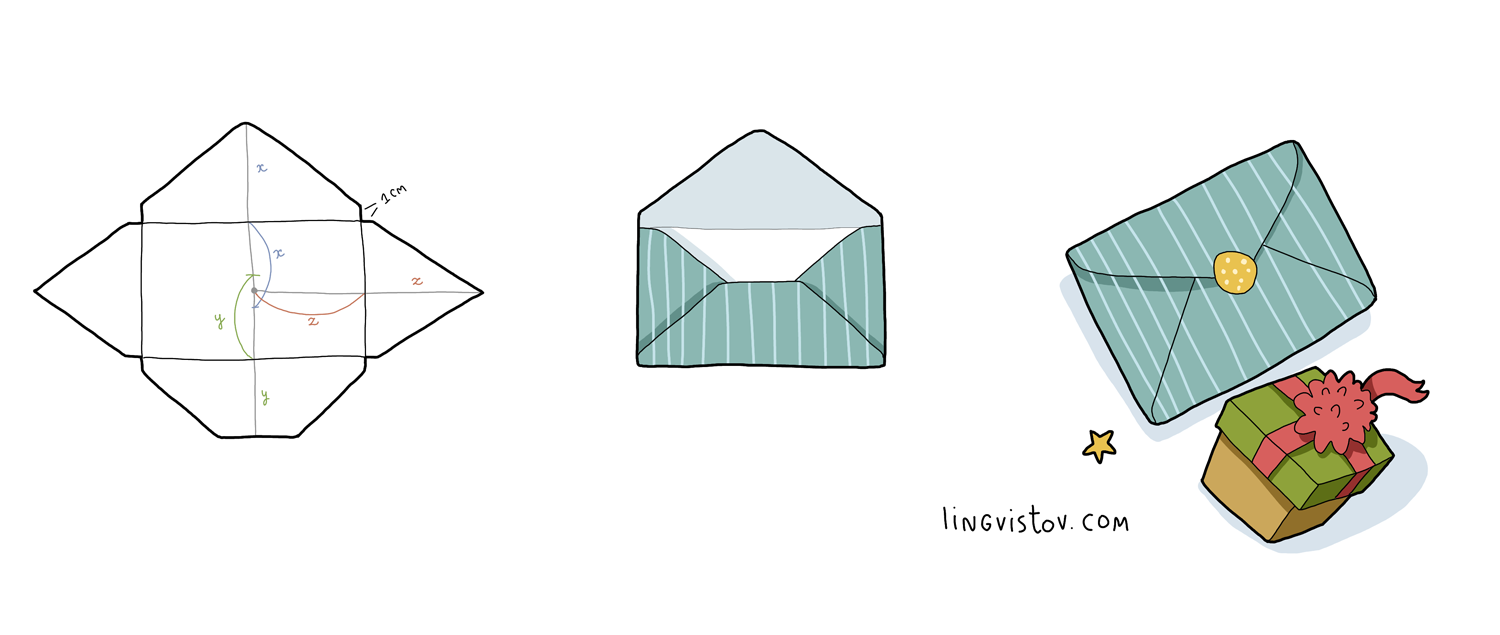 You can use these designs if you're making a greeting card yourself. You can also choose one from our collection of unique funny greeting cards that will make your friend's birthday or any other event special!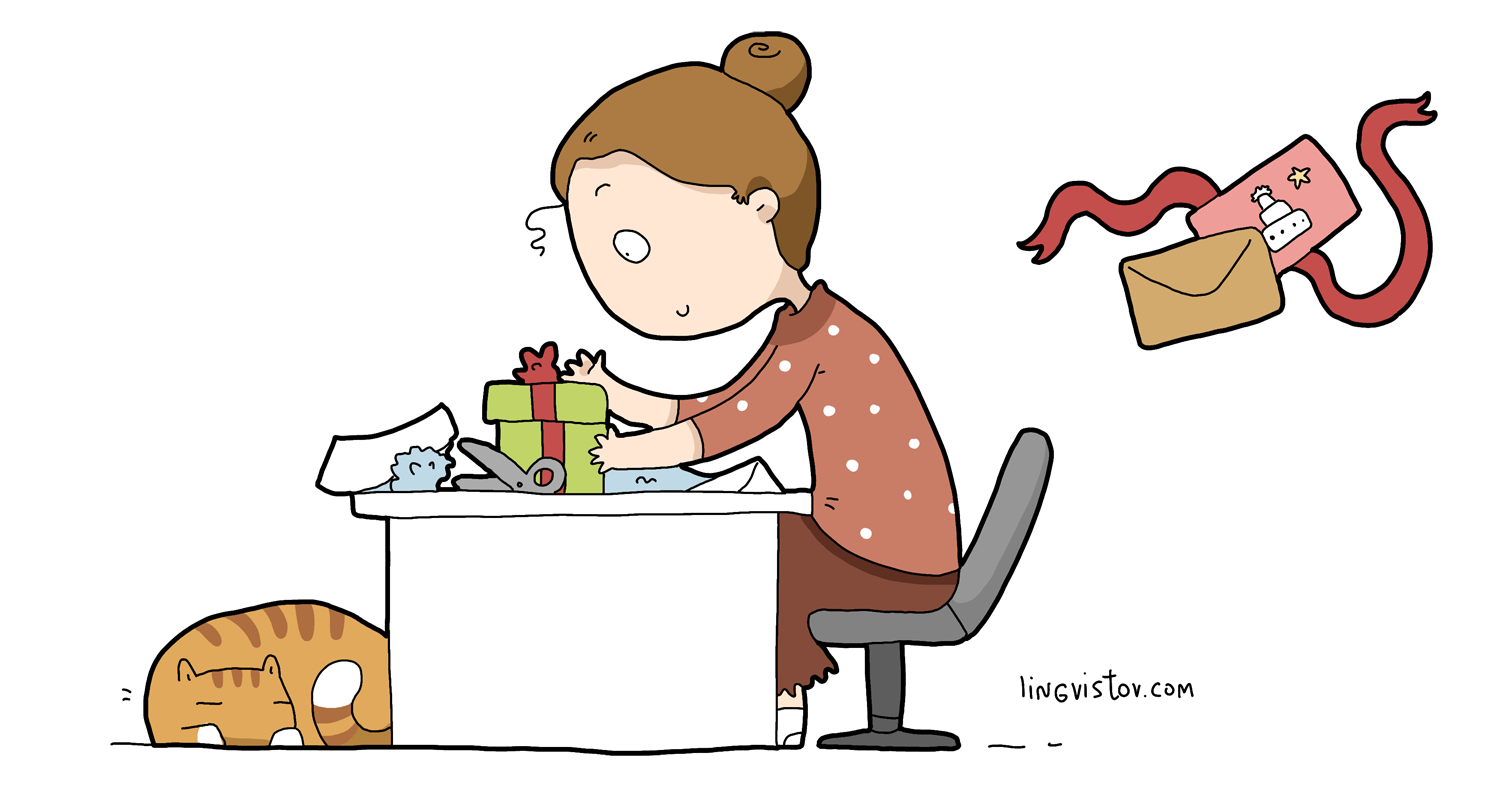 Note: These illustrations are protected by copyright. Lingvistov doesn't allow to use them without the link and the written consent of the artist. It's forbidden to print, sell and use them for any marketing or promotional purposes.